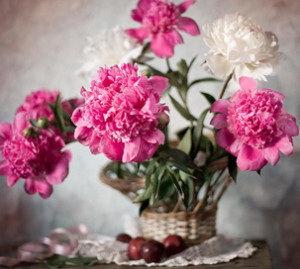 Peonies are one of the most beautiful plants that bloom in late spring. Just give them some attention, and they will repay you with good looking ones, strongly fragrant flowers.
It is impossible to resist the charm of peony (also called peonies). Huge, the flowers are usually white, which are set on a long stem, pink or red. Almost all of them have an exhilarating scent. Peony leaves are equally effective – cubs are usually shiny brown, brown or maroon, older ones delight with saturated greenery, in autumn they turn reddish. Some species of peonies develop colorful seed heads.
• Peonie to rośliny długowieczne (shrubby drop their leaves in winter). These plants are divided into two groups.
and Chinese peonies (lactiflora) -popular discount peonies. They reach a height of up to 1 m. They bloom in late May and early June.
• Peonie krzewiaste (suffniticosa) – they are taller than Chinese peonies (they even grow to over 2 m!).
Peony care
• Peonie lubią stanowiska słoneczne (but also partial shade ).
• Kwiaty te dobrze czują się w żyznej ziemi (rich in humus).
• Wyższe odmiany (especially with large flowers) require support.
Large, full peony inflorescences will add charm to any floral arrangement. They will also enliven them in color. Otherwise, peonies dry quickly, hung in a warm and airy place. You can create beautiful dry bouquets from them.