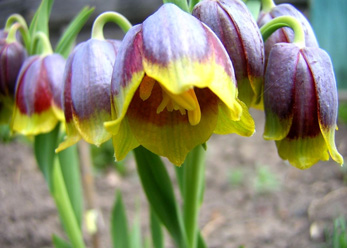 Before the first spring flowers appear in the flowerbeds, in pots we find them in full bloom. Handling the crocus bulbs properly, hyacinths, sapphires and narcissus, it can be caused, that they will bloom, when we want. And when they bloom at home, their onions can still be put into the ground in the garden – they often re-bloom in the same season. In the pots, we can also find primroses grown in greenhouses (prymule), daisies, pansies, and even sometimes forget-me-nots. If we want, so that spring plants create a festive decoration, let's keep them in a cool place beforehand, so that they do not fade too quickly.
Joyful little faces" pansies will certainly be a welcome company at the festive table and an accent by the way.
Crocuses, narcyzy, hiacynty, sapphires in pots are decorative by close 2 weeks. Let's not throw them away later! Usuńmy przekwitnięte kwiaty, and still water and fertilize the bulbs with leaves. When the leaves turn yellow, let's cut them off. The onions can be stored until autumn or planted in the ground in spring.
Hyacinths quickly develop from their buds and fill the interior of the house with their intoxicating fragrance.
Narcissists and forget-me-nots can wake up to life even in a baking dish, when we prepare the ground for them there.