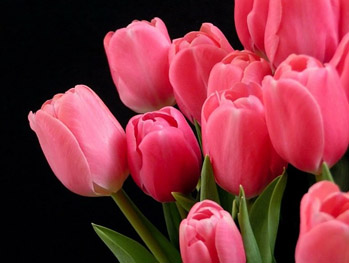 Hard to believe, that it gets colder and colder outside, when you have a garden at home, in which everything blooms like in the fullness of spring! Crocuses, violets, tulips, bells and primaries – the most beautiful plants of the season, can be purchased at garden stores, but the real challenge is getting them to bloom at home. But let's remember, that it takes approx. 3 months.
Plant bulbs in compost soil mixed with turf soil and sand at this depth, so that their tops stick out a little.
Only then transplant tulips and daffodils into such a container, how their flower buds will develop. Before that, however, by 2-3 months after landing, we keep them in the dark (e.g.. in the basement or covered with cardboard), watering 2,3 times a week.
Good work:
When buying bulbs in the store, let's make a selection. Let's ask, whether they are prepared, and choose only good ones, covered with healthy, undamaged scales. After planting the bulbs, place the pots in a low-temperature room (ok. 5 0 C). When the plants have slightly grown up, let's put them at a temperature of approx. 12 – 15 °C, and just before flowering – in a room with a temperature of approx. 20 °C.