A kennel-tent for a dog.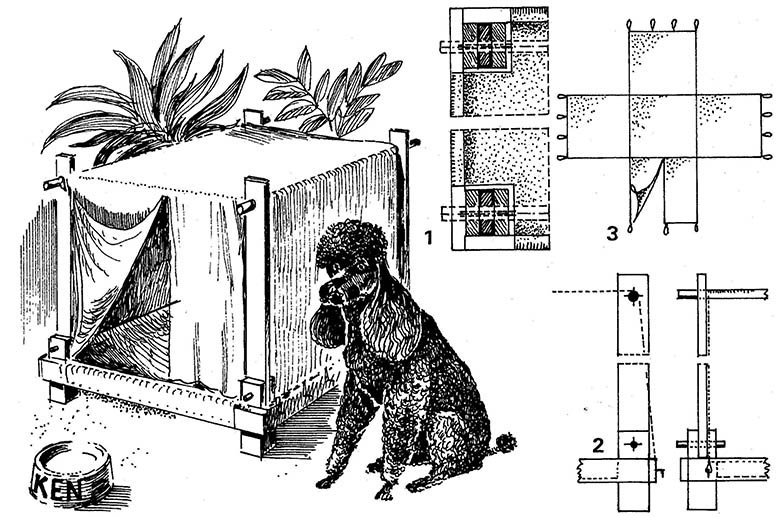 A kennel-tent for a dog:
1 – Connecting the posts with the sides of the couch in the plan view;
2 – Corner details – connecting the posts with the planks placed vertically;
3 – Coverage outline.
A kennel-tent for a dog is another proposition. The whole consists of a wooden structure, on which the canvas should be stretched tightly (tarpaulin) lairs. Planks with the lower opening for wedging pins and the upper ones are placed vertically in the cutouts of the posts – for push-in round bars. A cover made of five canvas squares sewn together is stretched on the constructed structure. The entrance square to the kennel consists of two parts. The canvas is attached at the bottom to the frame with hooks by means of a string or ribbon loops.