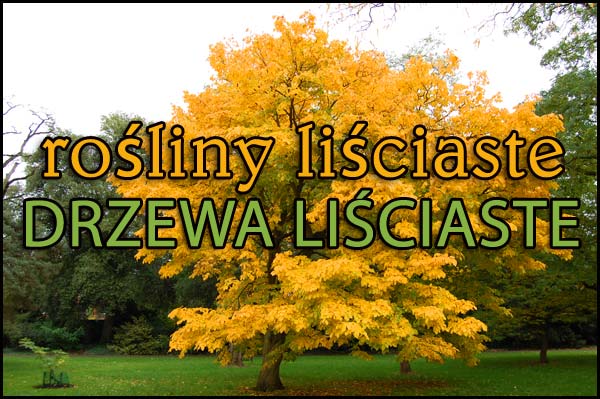 Spring is fast approaching, So it's time to look for deciduous trees and plant them in our gardens. Our garden arrangements will be enriched with unique forms and colors thanks to deciduous plants. Each ornamental plant atlas has many interesting deciduous trees, which you can review before choosing a particular ornamental plant for your garden.
Planting deciduous trees is inadvisable in the case of, in which we have a garden swimming pool without a roof. One but very bothersome disadvantage of leafy plants is this, that they often lose their leaves - also in summer. As a result, keeping the pool clean will be difficult, when a deciduous tree or shrub grows nearby ...
In case of, gdy zdecyduje się na posadzenie drzew iglastych dobrym pomysłem jest plant nursery, you can find such a nursery in practically every big city. However, if there is no place where you live such a nursery, you can search for an online garden shop, in which you will surely find your dream ornamental plants for gardens.
Krzewy i deciduous trees w takich sklepach pakowane są bardzo starannie, I know this from experience and many years of practice. The shipment of ornamental plants to the garden takes place at a very fast pace and thanks to this, from the moment of ordering, after a few days, we can have such a plant in our garden., practically without leaving home. Ostatnio zamówiłem w takim sklepie ogrodniczym deciduous plants i dostałem je po 3 days. For now, I keep fruit trees and others, which I ordered in my home winter garden.
I am still thinking of buying garden furniture for my gazebo, which I put up last year. And so I hesitate between this decision and creating such furniture myself. So far, after the offers, I have seen on the Internet, I am more for ready-made furniture, but we'll see what time shows ; )
I am slowly getting ready to get my garden tools ready and eagerly await spring.
PI suspect, that you have the same, greetings.