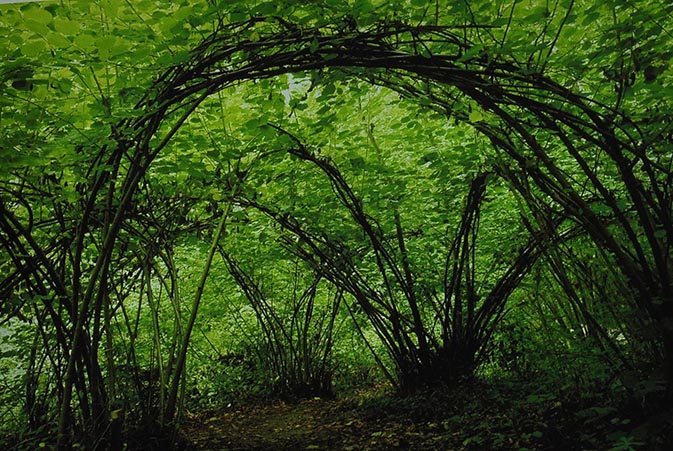 Arches are a very practical way to divide the garden space and to optically increase the height in a small area, which makes them ideal for small gardens. They can be situated next to a hedge or a wall, creating a kind of gazebo.
The easiest way is to buy a ready-made set made of pressure-impregnated wooden elements. Łuki takie posiadają zazwyczaj kratownice, which are supports for plants. It takes about half a day to set up the bow – longer, if the posts are embedded in concrete, which takes time to harden. Usually the posts are fastened in depth 30 cm. However, if the bow is exposed to strong gusts of wind, you should sink it deeper.
We can also create a rustic arch ourselves. This style allows the bow to be assembled even from un-debarked posts in diameter 8-10 cm and thinner branches, from which we will create a horizontal or diagonal decorative pattern. Rustic arches look great in country gardens. They can also be purchased at garden centers in the form of a set of ready-made components for assembly, both stripped, as well as unprotected, or order a bow according to your own design from the manufacturer.