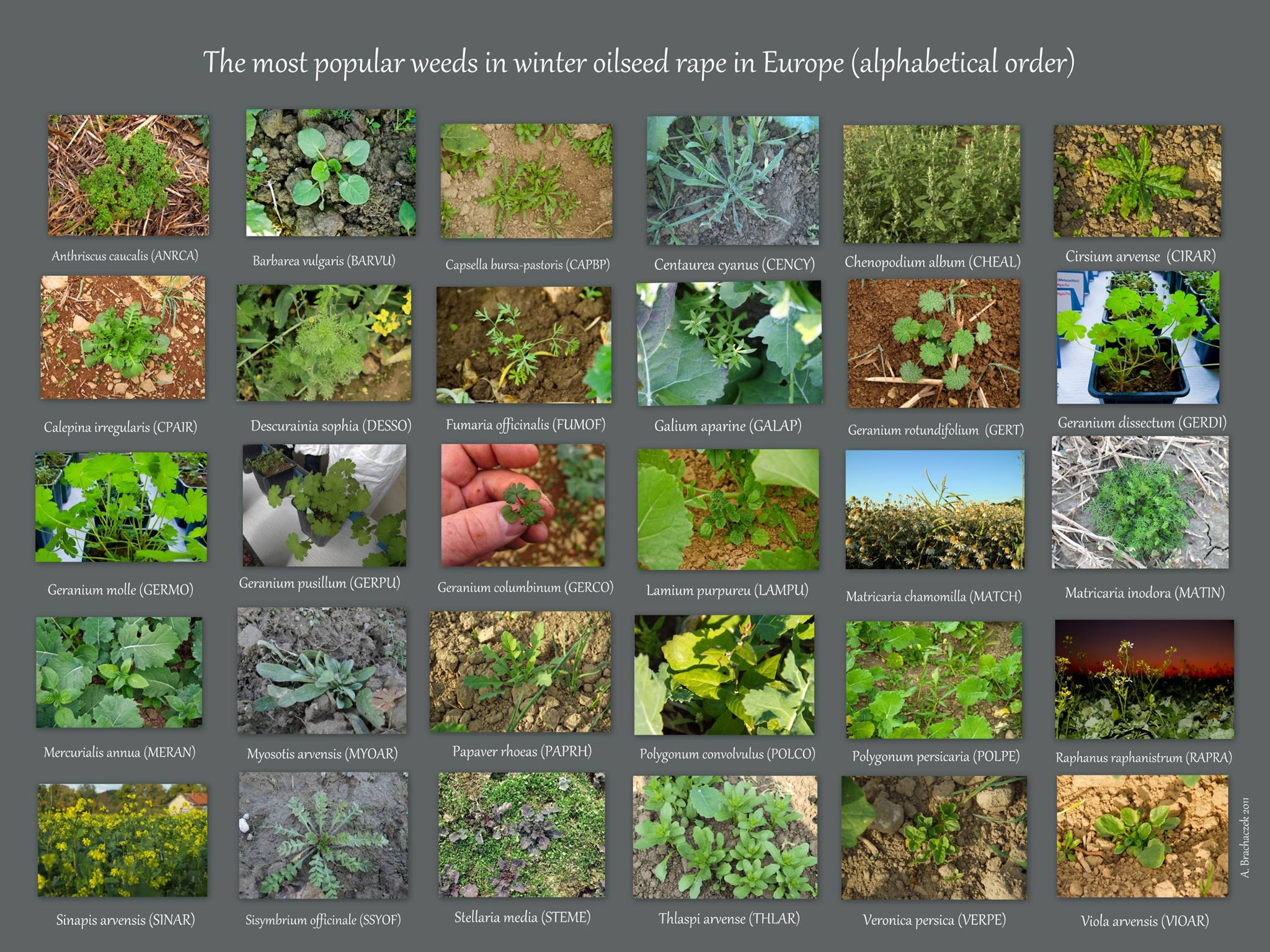 Identifying common weeds
A weed is a plant, which grows in the wrong place. So any plant can be a weed. For example, lovely carpeted sorrel, which looks great in shady places under the trees, it becomes a weed, when it appears in vegetable gardens, flower beds or in the greenhouse. Some grasses are great for a lawn, but not for the adjacent flower bed. Beautifully flowering plants turn into weeds, when they are spreading all over the garden by themselves or growing so rapidly, that they prevent the development of neighboring plants in a short time. There are many situations, in which the weed turns out to be a large tree, creeper or hedge (especially if it belongs to a neighbor!).
Of course, not every weed is a problem in the garden. If we care, that our garden becomes a home for many representatives of the natural world, some weeds can help us with this. However, we must take care of their development, because they can be the source of various diseases or the basis for pests attacking plants grown in the garden. Weeds also compete with other plants for space, light, water and nutrients. To effectively control weeds, it is worth getting to know the most common representatives. Knowing about the properties and positions of typical weeds will help us fight them more effectively.
Laws of nature
In nature, free soil surfaces fill up quickly. Even on the debris heaps will appear seeds most often blown by the wind, from which weeds will sprout and will overgrow the mound in a few years. First, they can be nettles, later thorn weeds, and finally the seedlings of such trees, like elderberry or sycamore. The same will happen with the lawn. If we stop mowing it, with time it will first transform into a bushy bush, and then into the forest. The old neglected gardens are, therefore, in an equal measure a community of arable crops, what weed. Soil type, sunlight and humidity have a major influence on this, which seeds will sprout. If the soil is poor in nutrients and acidic, some species of weed will develop there, if the soil is fertile and alkaline, others will appear. It is a valuable indicator of soil type. Dense clusters of nettle is a sign, that the land is fertile and moist. Field poppy will appear on the freshly dug soil (Papaver rhoeas) and black nightshade (The solar black), even if their seeds had long been buried underground. The previous horse pasture, on the other hand, will certainly grow sorrel. On fertile soil, e.g.. in the vegetable garden, probably the common starweed grows (Stellaria media), keratosis (Cerastia), ordinary old man (Senecio vulgaris) and komosa (Chenopodium).