How to grow kalanchoe
Kalanchoe is a houseplant. Treated as one-year-old by many, though this is wrong thinking. Kalanchoe is a beautifully colored perennial, long-lasting flowers. They most often appear in winter.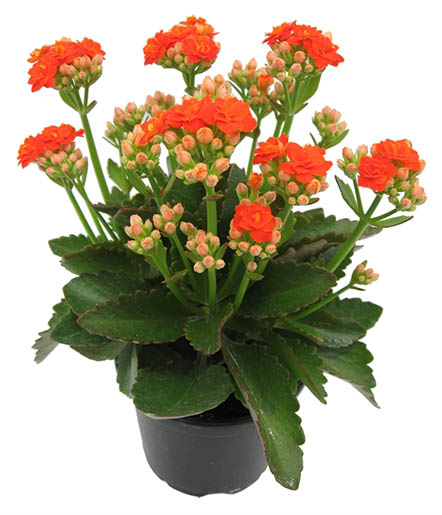 Kalanchoe has many colors, on sale you can most often meet white, yellow, pink, orange and red. It looks beautiful in colorful compositions. However, it should be remembered, that kalanchoe is specific. If we put several colors in one pot, it is likely that the flowers will turn dominant after the first blooming. The overblown plant should not be discarded. As mentioned, it has many years of experience, however, it loses its appeal over the years. In order to enjoy a healthy and nice appearance, a new plant should be removed from the seedling and planted.
Important, so that when buying a plant, pay close attention to its external appearance. The flowers may only be half-grown, if we notice withered and dry places it is a sign, that the plant had already had its full flowering. It is also important to pay attention to the list. The stains on the leaves are probably some kind of disease, which will certainly transfer to other plants in our home.
Kalanchoe is not demanding to cultivate. In winter, it needs a lot of light, in summer, it is better to move it to a shaded place. In winter, it should be kept away from heat radiators, and her favorite temperature is 10-15 degrees Celsius. Kalanchoe rots easily and is prone to mildew. Therefore, be careful with watering. It is best to water it only when the soil becomes visibly dry. In winter what 10-14 days, summer co 5-6. The plant does not like spraying, however, it should be fed with fertilizer during the flowering period. We choose liquid fertilizer and apply it once a month. The leaves are wiped with a damp cloth, not glossy. If the air in the apartment is dry, baths can be used, by placing the pot in a larger reservoir of moist peat,. Remove any overblown inflorescences and diseased leaves.