Balcony lighting, loggii, the terrace.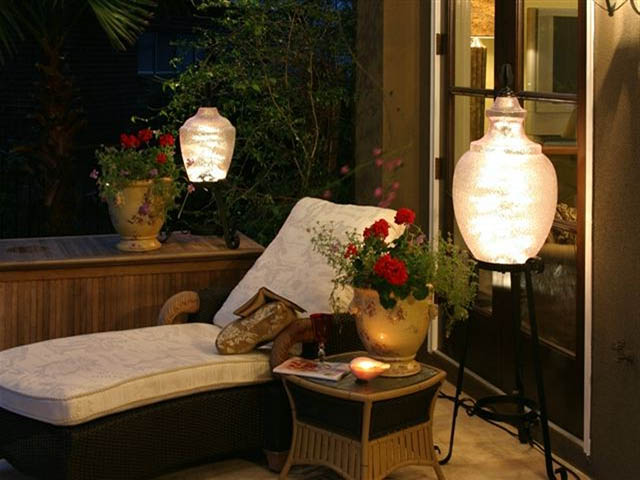 Balcony lighting, loggii, the terrace is an important element of the outdoor equipment, the open part of the apartment. They are ready for this, industrially made hanging lamps, wall, floor standing, folding paper lanterns or more attractive, DIY with their own hands.
And yes, a simple prism-shaped lantern is made of longer ones (4) and shorter (8) thin sticks, which – connected with a thin string or wire – form a lantern structure. Strips of white or colored canvas should be attached to the vertical sticks, silk or foil. The textile material is attached to the sticks with glue or carefully hemmed. To obtain a taut surface, moisten the canvas with water before attaching it. The foil is fixed with glue. A double layer of the shutter material conceals the bulb better.
The cube-shaped lantern is made of a welded structure of iron rods with a cross-section 3-6 mm, which are tied with ribbons, with a ribbon or raffia. You can also pull a canvas cover over the structure, which is obtained by sewing a rectangle of linen equal to four squares on one side.