The window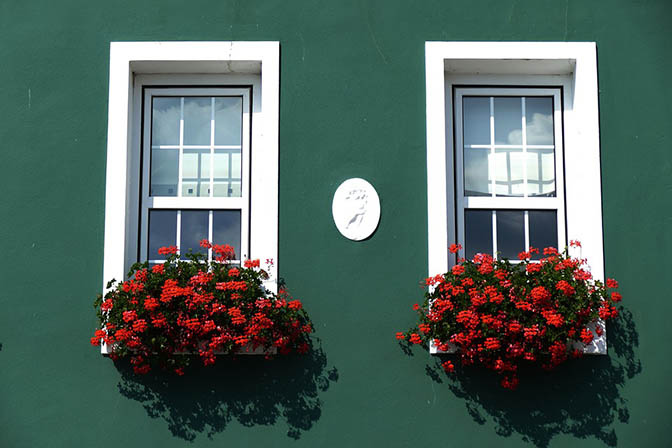 In modern residential architecture, the window is the result of calculating the ratio of its area to the floor of the illuminated room, ensuring a minimum of light access to the interior of the apartment. In most solutions, this matter is considered almost exclusively with, the point of view of influencing the view of the building facade. The standard uniformity of the size and proportions of windows is dictated by the compulsory application of norms, factory technology for erecting buildings. This stereotypical treatment of a window as an opening with sufficient surface area led to this, that too little attention is paid to the dependence of the proportion and size of windows on the function of the room, its orientation, clear differentiation of the façade openings, poorly or strongly sunlit, placing the window sills on the level corresponding to the function of the room. That is why there are apartments that are underexposed for most of the year, which deprives their inhabitants of the beneficial effects of sunlight. Sunlight is underestimated in providing the human body with important biological and psychological stimuli. This important role of the sun is taken into account by the architectural solutions of hospitals, schools, kindergartens, nurseries.
Looking at the facade of contemporary apartment buildings, sometimes it's hard to know, where is the kitchen, bathroom, large or small room. Better modular coordination should – limiting the range of joinery to a few types – create a wide possibility of their interchangeability, creating different sets. By reducing the windows in kitchens and smaller rooms, it is possible to advantageously enlarge them in large rooms. The window plays a huge role in the lives of the inhabitants, influences the character and mood of the interior, and from the outside, it determines the appearance of the building.
The window usually has an internal sill and an external window sill. The internal window sill is something like a narrow table or shelf, on which flower pots are often placed. However, the window sashes are an obstacle, often without ventilators, opened inwards and forced to take off the pots. In view of these difficulties, more and more often, especially in lower buildings, flowers are found in pots or boxes outside the window, placed on a window sill and secured with a railing made of wooden slats or welded iron sections.
The boxes can also be placed below the window sill in openwork containers made of metal bars strongly anchored to the wall.. The wallet is more able to contact the outside light (from the French portefenetre). It is a window extended to the floor, protected from the outside by an openwork balustrade and glazed door leaves that open all the way. This solution provides greater insight into the external space, however, it offers much more modest benefits than a balcony, similarly, like on the window, flower containers can be placed outside.