Terrace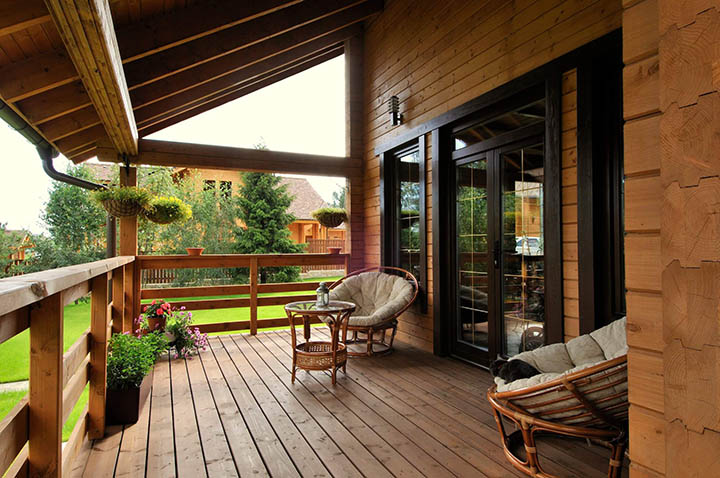 Finally, the terrace must be mentioned. According to the encyclopedia, it is an earth embankment, reinforced with a foundation, or a kind of balcony on supports, possibly a horizontal plane of the roof surrounded by a balustrade. Terraces, richly used in palace architecture, began to disappear in municipal construction. They can still be found in the few houses of the interwar period, mainly as roof terraces.
Currently, terraces are designed in hotel buildings, vacation homes and cafes. Most often, however, they are an important functional and decorative element of single-family houses, mainly as ground terraces, directly connecting the residential building with the garden. The terraces provide the greatest opportunities for a rich application of flowers, ornamental plants and shrubs.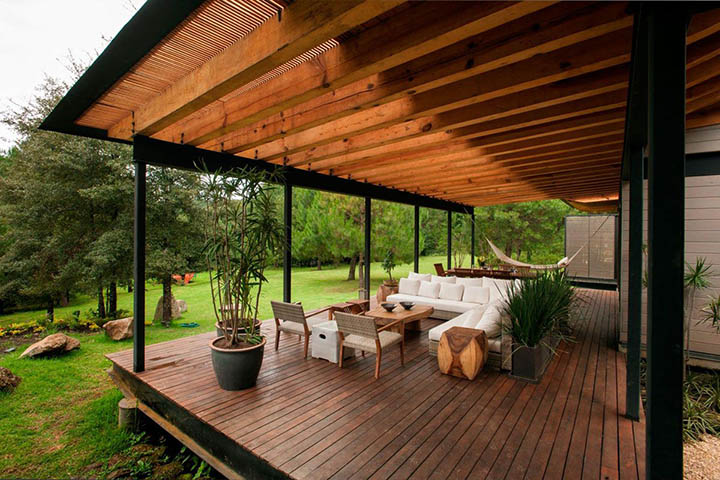 Terraces, compared to balconies and loggias, they are a much larger form, creating wide possibilities of their convenient development for recreational purposes. The terrace is an extension of the apartment, a link with the rich greenery of the garden surrounding the house. Terraces are mainly the privilege of single-family houses, Willi. Depending on the size of the house and its solution, there are lower terraces connected with the ground floor, running out into the garden, terraces on the first floor and "roof" terraces above the last ceiling covering the house.
In old buildings, in the so-called. tenement houses, you can find large terraces above the top floor. New, mass housing construction largely avoids the use of terraces. Only in hotel buildings, In sanatoriums and holiday homes, terraces tend to be the dominant element. The terrace is especially functionally important when designing nurseries and kindergartens. The history of the terraces is so long, like the history of architecture. The solutions of the palace terraces were particularly rich. Nowadays, during the period of intensified individual construction, the terrace acquired a special utility value and became almost the basic component of each newly erected single-family house.