Flower ladders.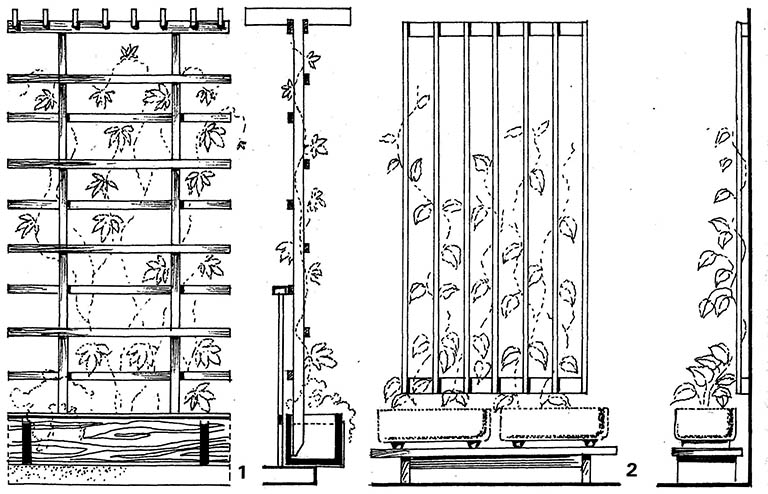 Flower ladders: 1 – The ladder is embedded in the flower container on the outside or inside of the railing and attached to it with a wire;
The ladder shown in Fig. 1 is made of two pine stiles, dimensions 2×4 cm, which form the lateral vertical structure of the ladder. Double-sided nailed horizontal lamellas and the upper tops provide a support for climbing plants. The whole thing should be protected against water by painting with white or green oil paint or with a colorless nitro varnish.. The width of the ladder should be adjusted to the dimensions of the side of the railing.
2 – A wall-mounted ladder is hung on the side wall of the loggia above the bench with ceramic containers, intended for climbing plants (execution – as in the example in fig. 1).