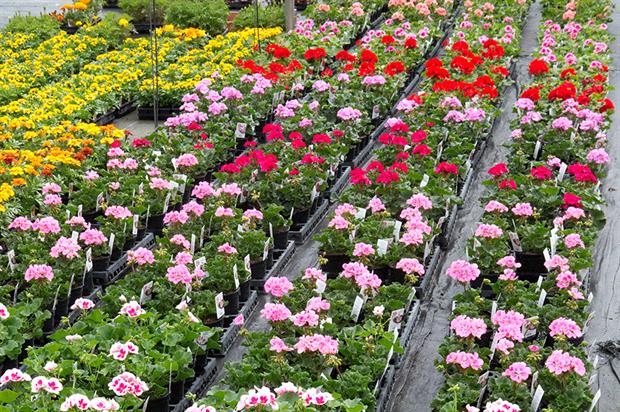 National rose cultivation and promotion organizations. We currently have two organizations, who devote their activities to the "Queen of Flowers", namely: Polish Society of Rose Lovers (headquarters of the main management board - Warsaw and sections of ornamental plants at the ZNRiO seed and nursery departments as part of regional horticultural breeding and seed companies.
The Polish Rose Lovers Society was founded in Szczecin in 1983 1958. Do jego zorganizowania przyczynił się walnie i był jego pierwszym prezesem wielki miłośnik przyrody, especially roses - Kazimierz Walter.
The Polish Society of Rose Lovers has set itself the goal of stimulating and promoting interest in roses, learning more about breeding, the cultivation and application of roses in the cultural life of nations, promoting and inspiring the cultivation of roses in private and public gardens; initiating and promoting the cultivation of roses in the country, as well as importing new varieties for their members. It is a socio-cultural association, operating throughout the country on the basis of the approved statute. Its activity is based on membership fees. Members are associated in voivodship and local branches as well as in school circles.
PTMR - basing its activity on social work and very low membership fees - encounters many difficulties in the implementation of its program. Despite this, it can show a great track record, especially in the field of rose exhibition. Every year nationwide exhibitions of cut roses are organized, as well as smaller shows and exhibitions on a regional scale. These events significantly contribute to the dissemination of the idea of ​​the Society. Also other activities of this organization, like training lectures, trips, discussions, social activities, arranging school gardens, popularization of the literature, etc.. largely fulfill this task.
Members of PTMR dealing with the nursery production of rose bushes and rose growers are organized in the existing one at the Main Board
Producers Section, gathering nurserymen from all over the country and cooperating with sections of ornamental plants existing at the ZNRiO seed and nursery departments as part of district horticultural breeding and seed companies.
Sections of ornamental plants at the hay-nursery departments of ZNRiO are organizations covering all producers of rose bushes from the area of ​​operation of the local horticultural and seed enterprise. There are such enterprises in the country 5: in Ożarów, Toruń, Poznań, Wroclaw and Krakow. State horticultural farms may be members of the section, socialized and individual producing ornamental plants. The following criteria apply to individual farms - a member of the section may be this one:
1) who is the owner or tenant of a farm or suitable acreage for production;
2) who is a land tax payer;
3) whose main source of income is own horticultural production;
4) who is the supplier for the ZNRiO seed and nursery department.
The tasks of the section include the improvement of the forms of organization of breeding and production methods by organizing training and cooperation in the implementation of production and contracting plans for domestic and export needs..